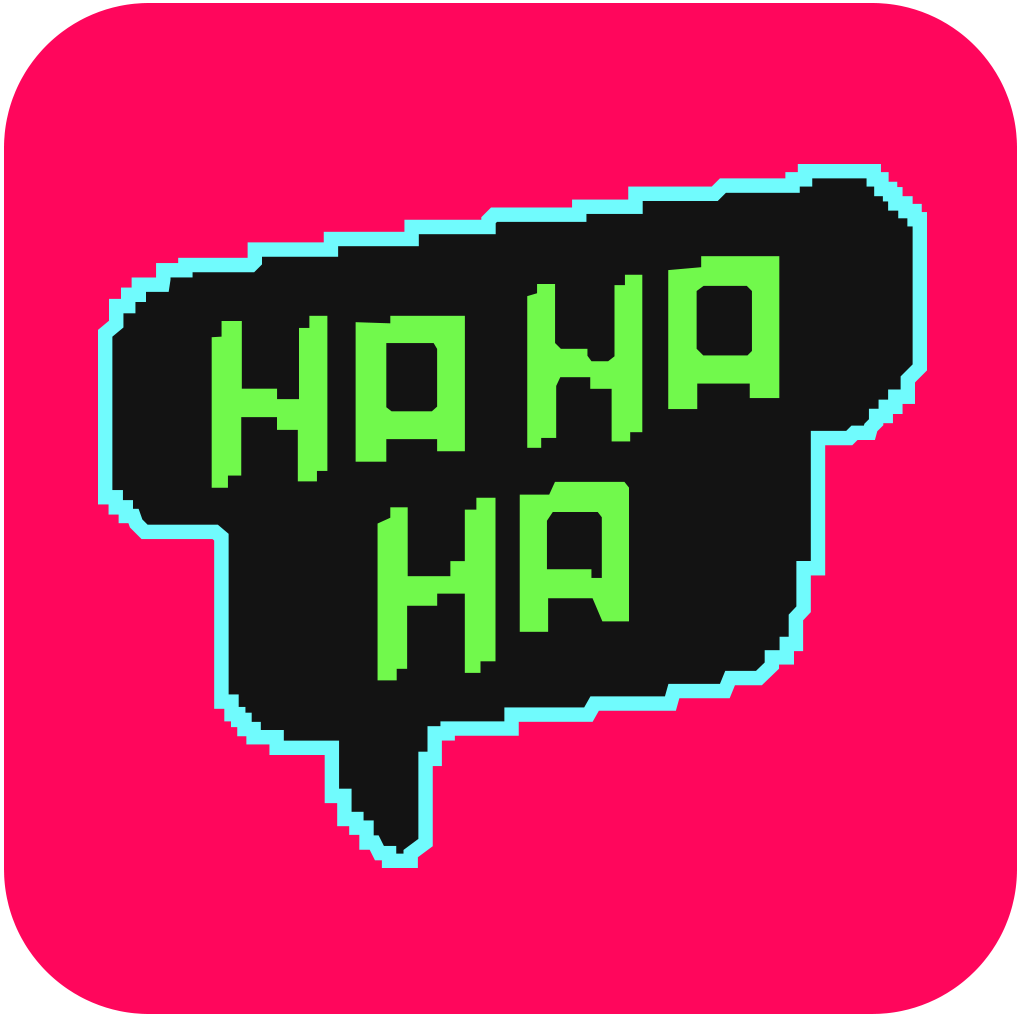 Intro:
Children and young people around the world are frustrated on social media.  They compare each other, on many different thinks. A known thing among the very young, is they likes the get. Many children and young people also have experienced ugly comments on their videos, some times they experience people are not the ones they pretend to be on their profile.
The healthier alternative and the solutions is her…
Once upon a time.
There was a little happy and innocent beast. One day, out of nowhere the beast was hit by a dark cloud, which made it very sad and grumpy. Now it's up to you to make sure it gets happy again. Upload all your funniest videos or Pictures to this new kid friendly entertainment platform HA HA HA.
Make sure your little beat get as much love and kisses in return and keep it out of the dark cloud.
Keep track of how long you can keep it happy To save on server costs and increase quality, the users have 5 mins recording time per week, here they have to upload the best and funniest content. All the videos disappear after a week from the server, as you know it on other social media storryes.
While the funniest content becomes available for a longer period of time, depending on how many kisses they receive. Psss. Important knowledge! There is No comment field in this concept. No bad vibes and players can ONLY interact positively with others in the game..
Only entertain content, and a new and innovative child-friendly like button which does not show the number of kisses. Only a visualization of the size of kisses the users received. And of course is there your little innocent beast.
So what are you waiting for, download the app today… And hav fun!
"The gaming industry often overlooks one of the most significant audiences – women. In the U.S., 65% of women play mobile games, and they represent almost half of the mobile gaming population,"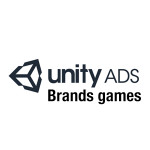 The advertising in the game are small unity games.
Here you play the avatar interact with the brand products in different
environments.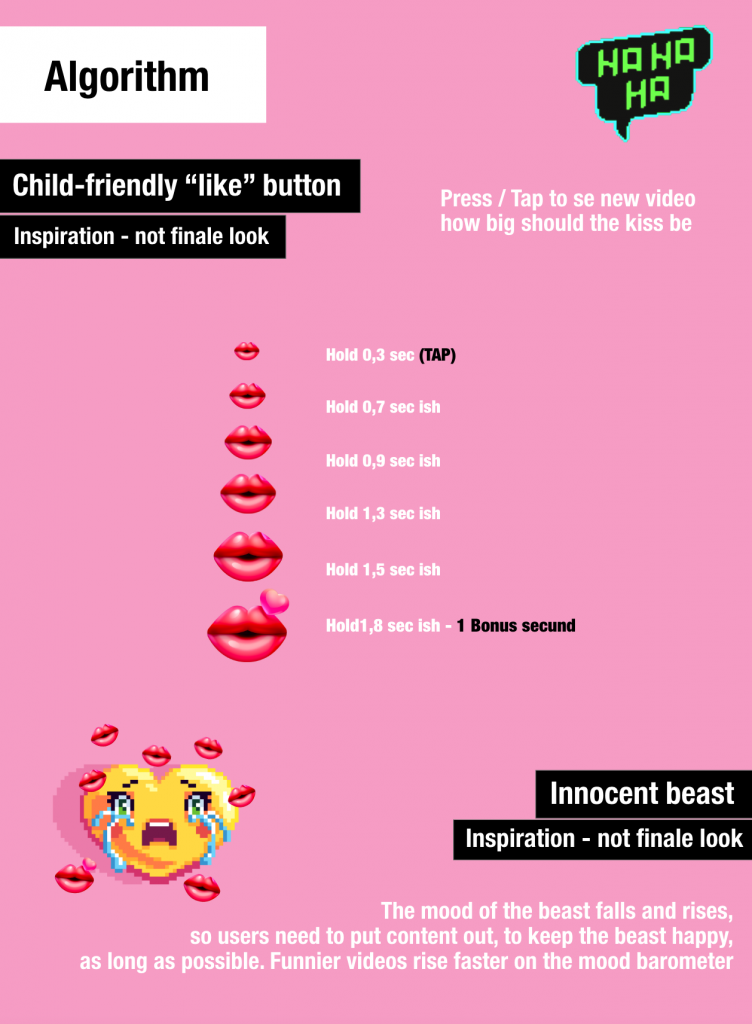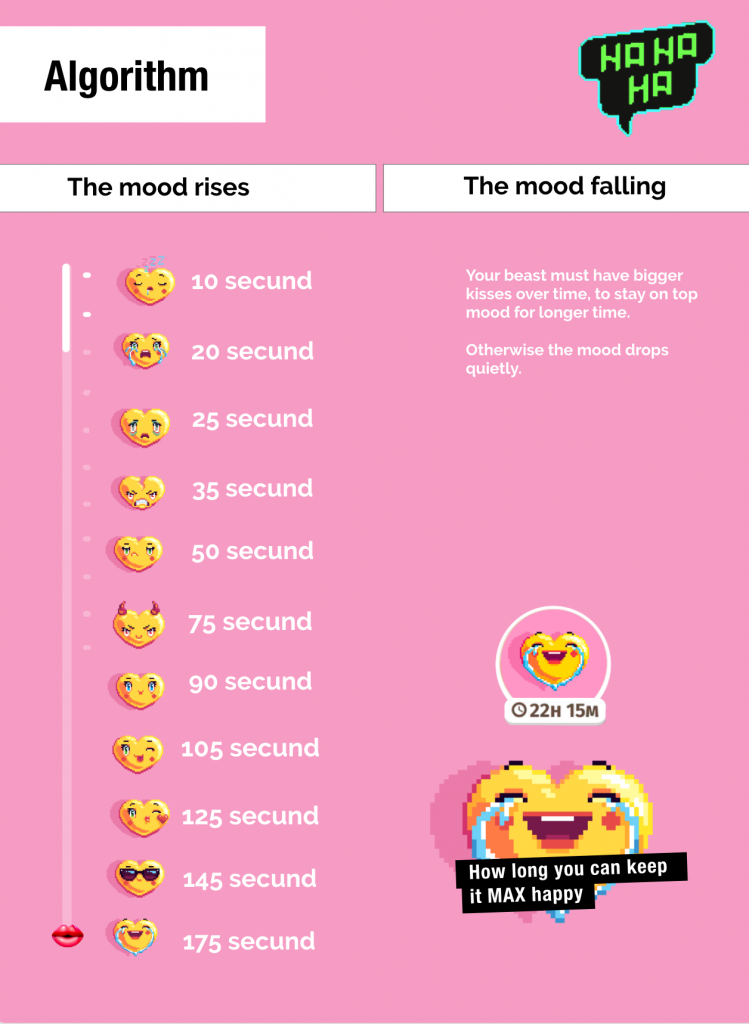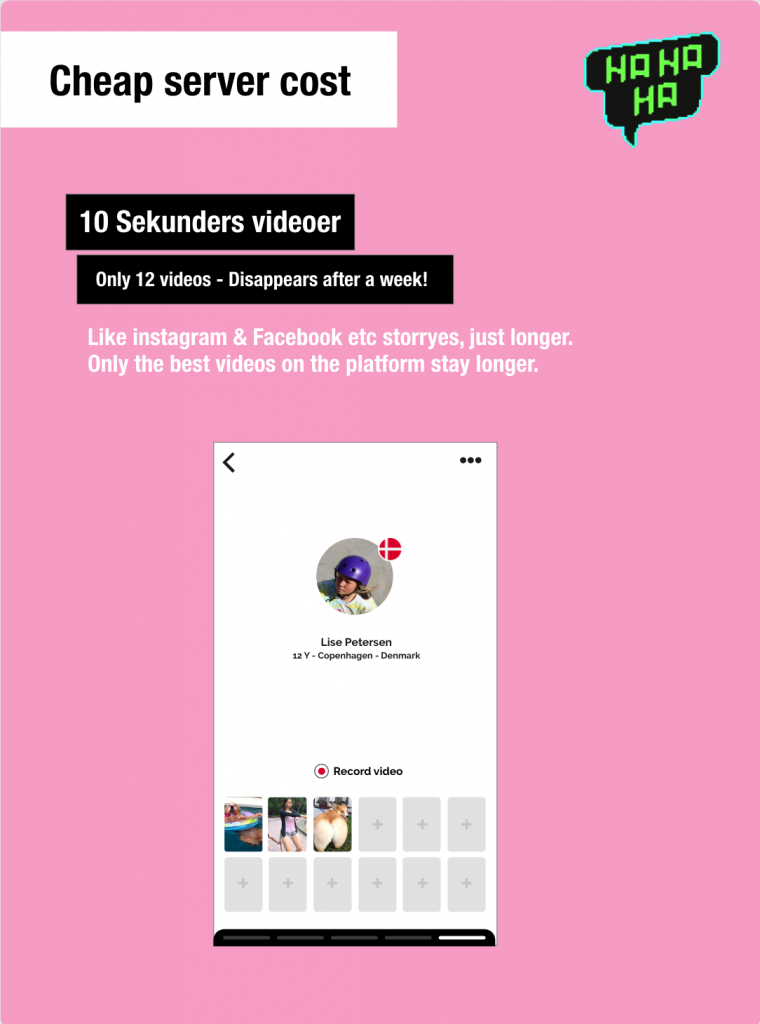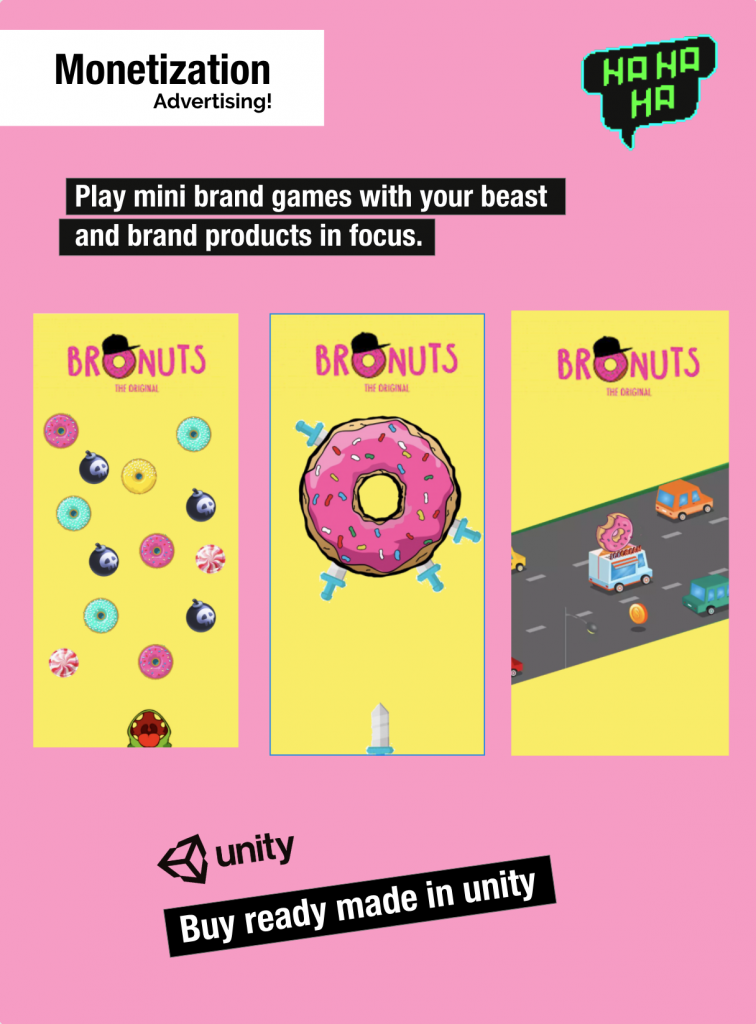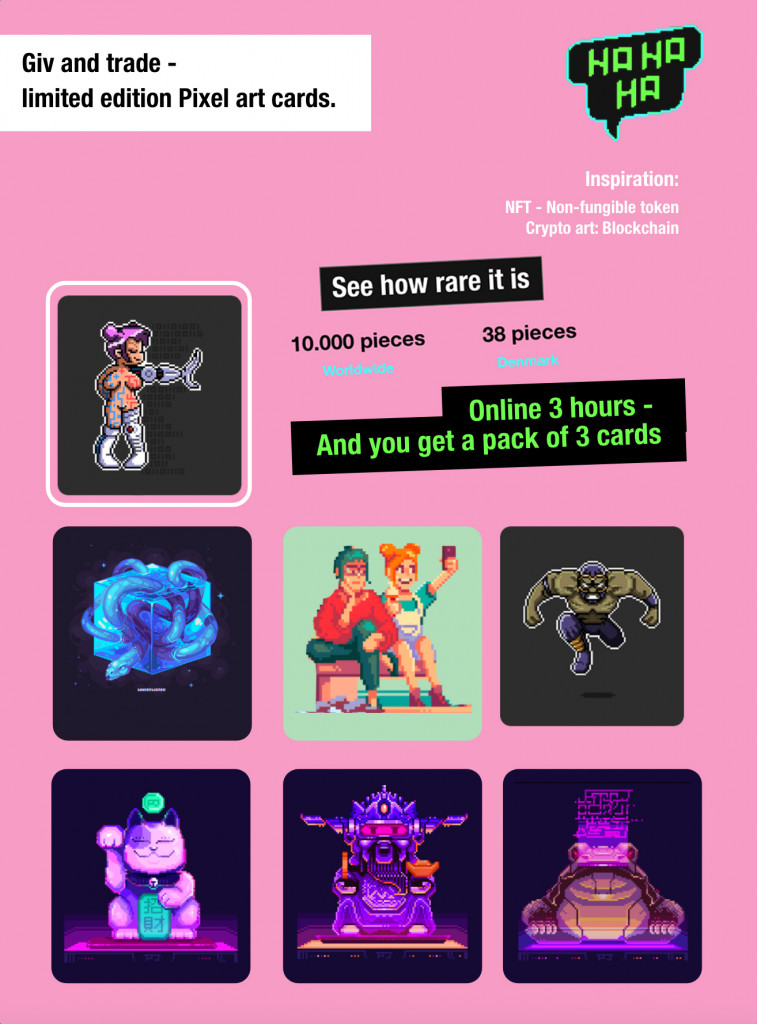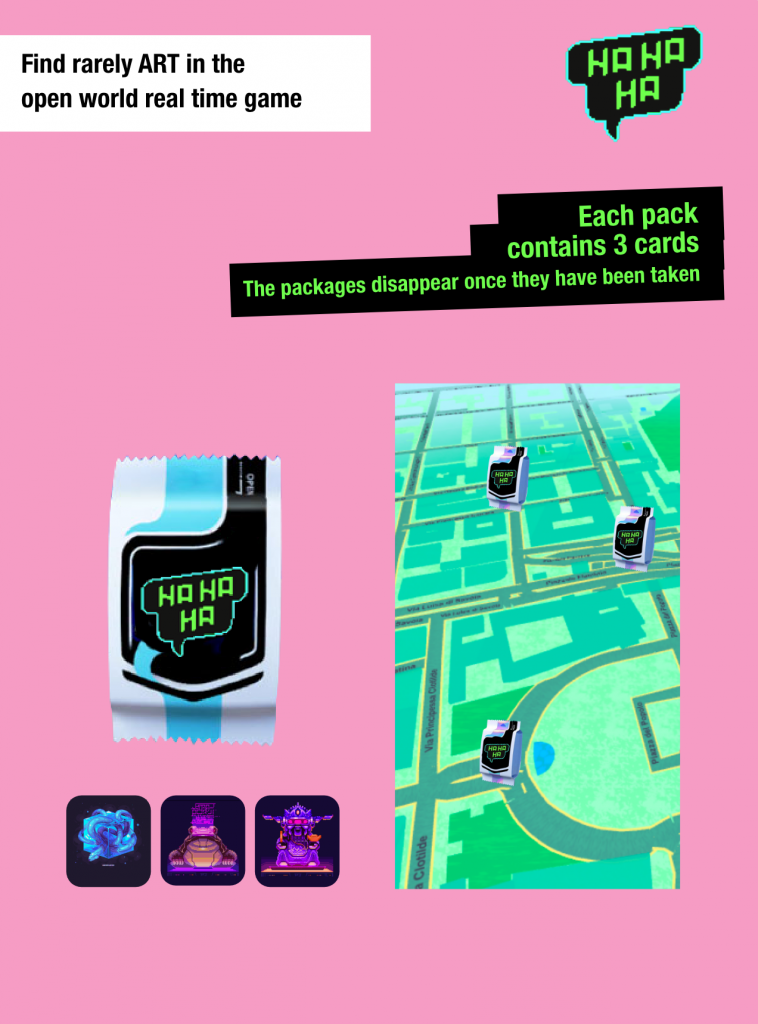 Gamified Content and Advertising
Gamified content is a truly unique marketing tool, mainly because consumers do not see it as marketing at all.
It is perfectly mobile optimized. According to Forbes, 80% of smartphone users play games, while 50% of smartphone users play games daily. 32% of mobile activity involves playing games, followed by Facebook at 18%.
Games can almost guarantee a great commitment on the part of users, in this mobile format. When the content is presented to the right audience, and at just the right time, the engagement and conversion rate of branded product is unmatched by traditional ads and commercials.
With a duration of approx. 1 minute, for users the opportunity for a short while to learn the product and
to know in a fun and entertaining way.
Gamified ads see 181% higher click-through rates than traditional digital advertising

Consumers are more than 220% more likely to enter key details at the end of a game over a generic video prompt

Games are 700% more likely to build value and use of a customer's brand reward, over an end video handout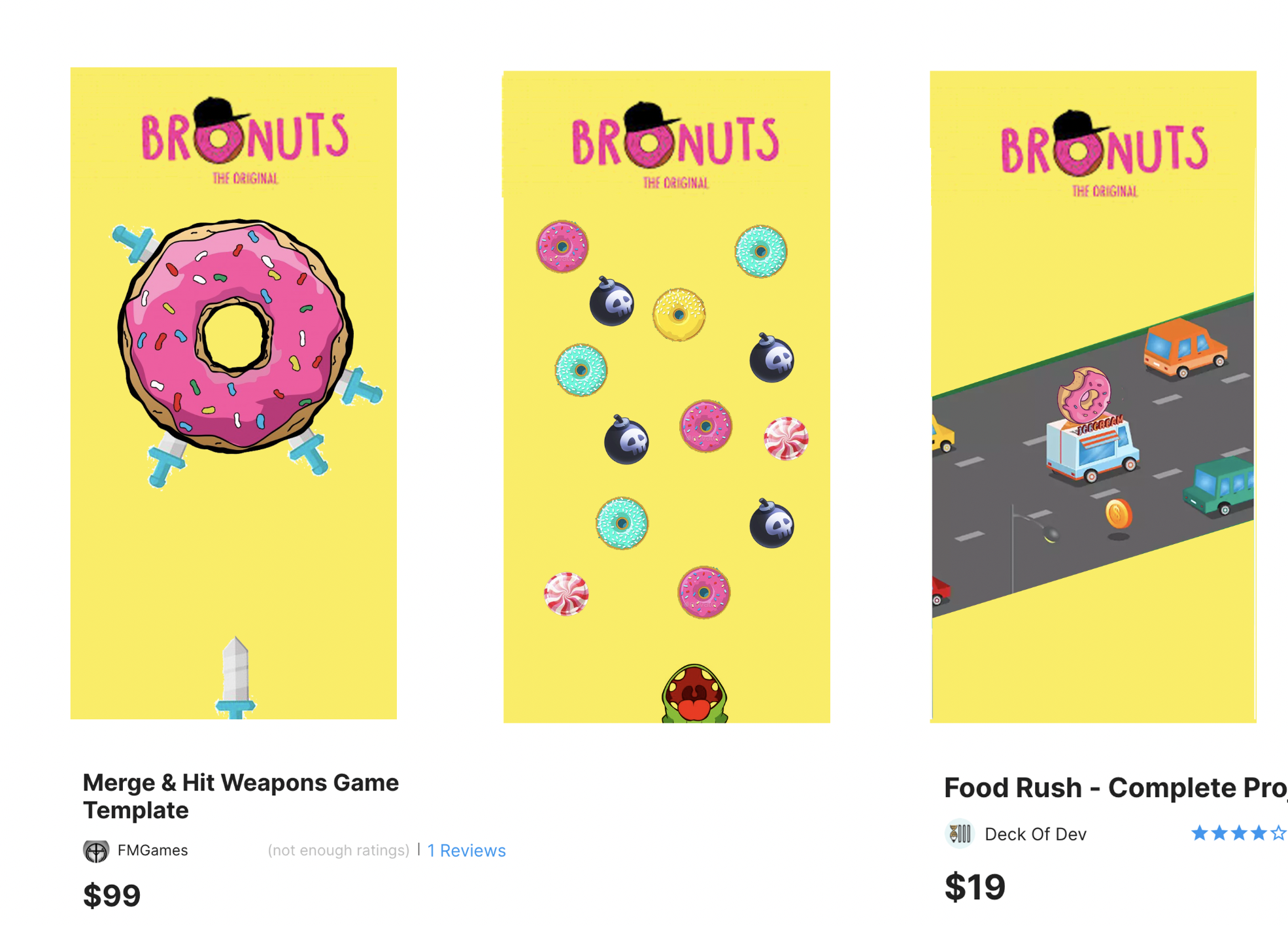 https://assetstore.unity.com/packages/tools/integration/go-map-3d-map-for-ar-gaming-68889